About
» Metal Roofing In Union, MO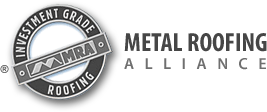 Since 2005, Town & Country Metals has been the industry-leading manufacturer of quality metal roof and wall systems in the Midwest. Customer satisfaction is our number one priority, which is why we strive to meet the needs of our customers by offering same day and next day services.
Town & Country Metals specializes in metal building panels, roofing panels, and components, such as trim that can be used on pole barns, homes, and sheds, all at competitive prices.
We offer multiple profiles to choose from in 21 in-stock colors, along with our extensive list of accessories. Our customized service will keep your building up to code, on time and under budget.
On behalf of Town & Country Metals, we would like to extend a sincere thank you for your business and your consideration.